Now with Toptracer installed in 17 bays Lydd Golf Club and Driving Range is the perfect place to hone your skills and have fun. All standards of golfers from complete beginners to tournament professionals will enjoy our undercover, floodlit range using the highest quality Srixon range ball.
Toptracer Range delivers the same ball-tracking technology that traces the shots of the games best players on TV. Driving ranges equipped with Toptracer Range technology offer a fun, engaging, tech-driven experience that appeals to seasoned players, range rivals, friends, family members, and even first-time golfers. This comprehensive training mode allows guests to hone their skills by offering data such as distance (carry and total), ball speed, launch angle, height, side deviation, landing angle, hang time and distance to target.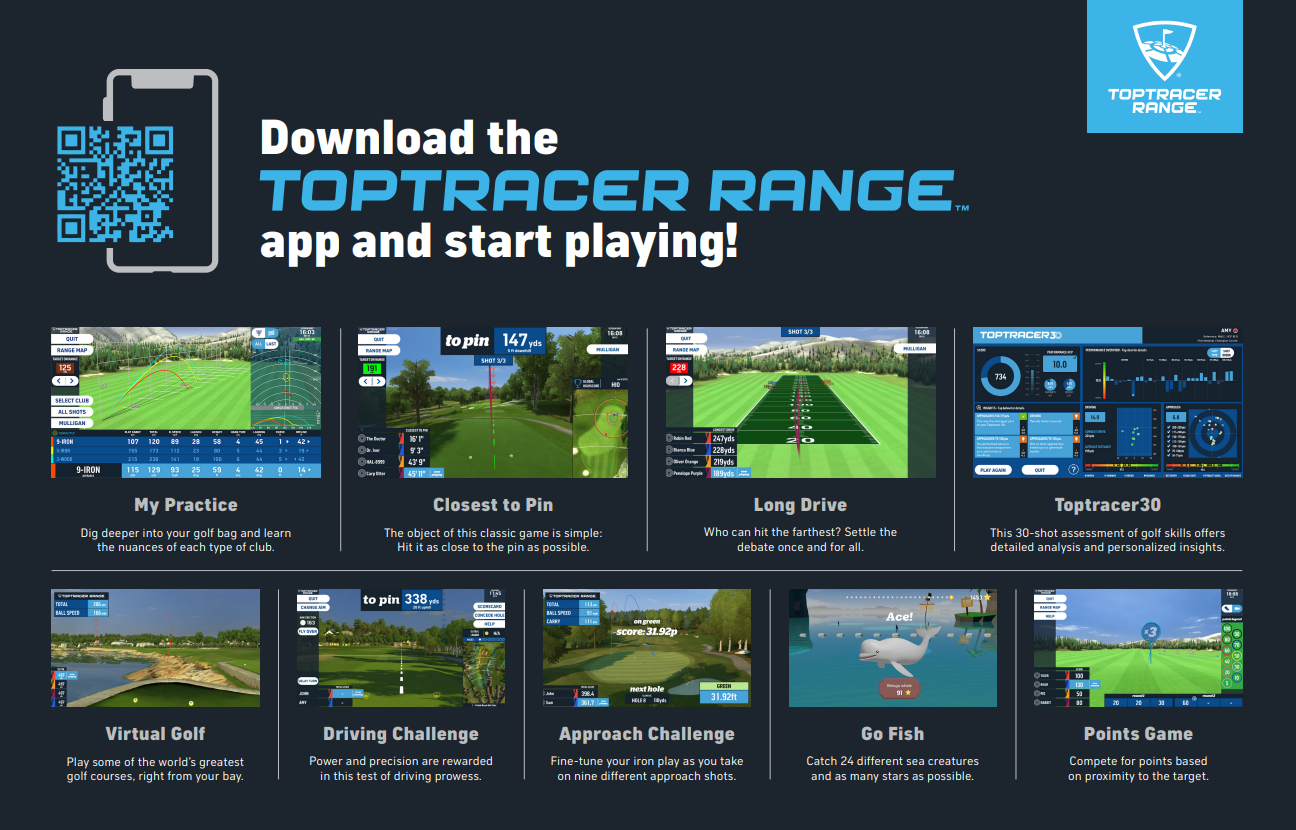 Opening Hours
Monday – Saturday – 7am – 9pm Summer, 7am – 9pm Winter
Sunday – 7am -7pm Summer, 7am – 6pm Winter
Pricing
£4 for Members and £5 for visitors for a bucket of 45 balls.
Range Card (10 buckets) – Members £35, Visitors £45
Range Card Bundle (3 Cards) – Members £90, Visitors £120
No booking required
£1 Club Hire